Discover more from Low Lift Ask
Our Value Prop: Business Insights and Key Takeaways... of course, all done in a sort of um, like, I want to say, Kafkaesque, Lynchian, Hegelian way.
COVID-19: THE MOVIE
someone had to do it...
Note: PLEASE continue to march, donate, and campaign in support of the movement. Our fundraiser last week raised over $3,000 for racial justice and prison abolition! Thank you to everyone who gave. #
blacklivesmatter
COVID-19. You may have heard of it — it's an infectious disease caused by SARS-CoV-2, the novel coronavirus, and it's had a pretty big impact on these freaking uncertain times.
Ever since COVID-19 reared its ugly head in the United States, social media has been abuzz with pleas to "not make a movie out of this, I don't want to watch it." No one believed this more than me.
And yet, of course, someone did. I've received word from my agents embedded deep within the Trump 2020 campaign that they've written a movie about COVID-19, a propaganda piece designed to do a freaking alternative facts shithole countries covfefe!
I was able to obtain a copy of the movie, and am releasing the first six pages here so that you, dear reader, do not fall prey to its allure when it surely comes out later this year.
If you click on each page, it may lead to some interesting context…
Click
HERE
to view a PDF version.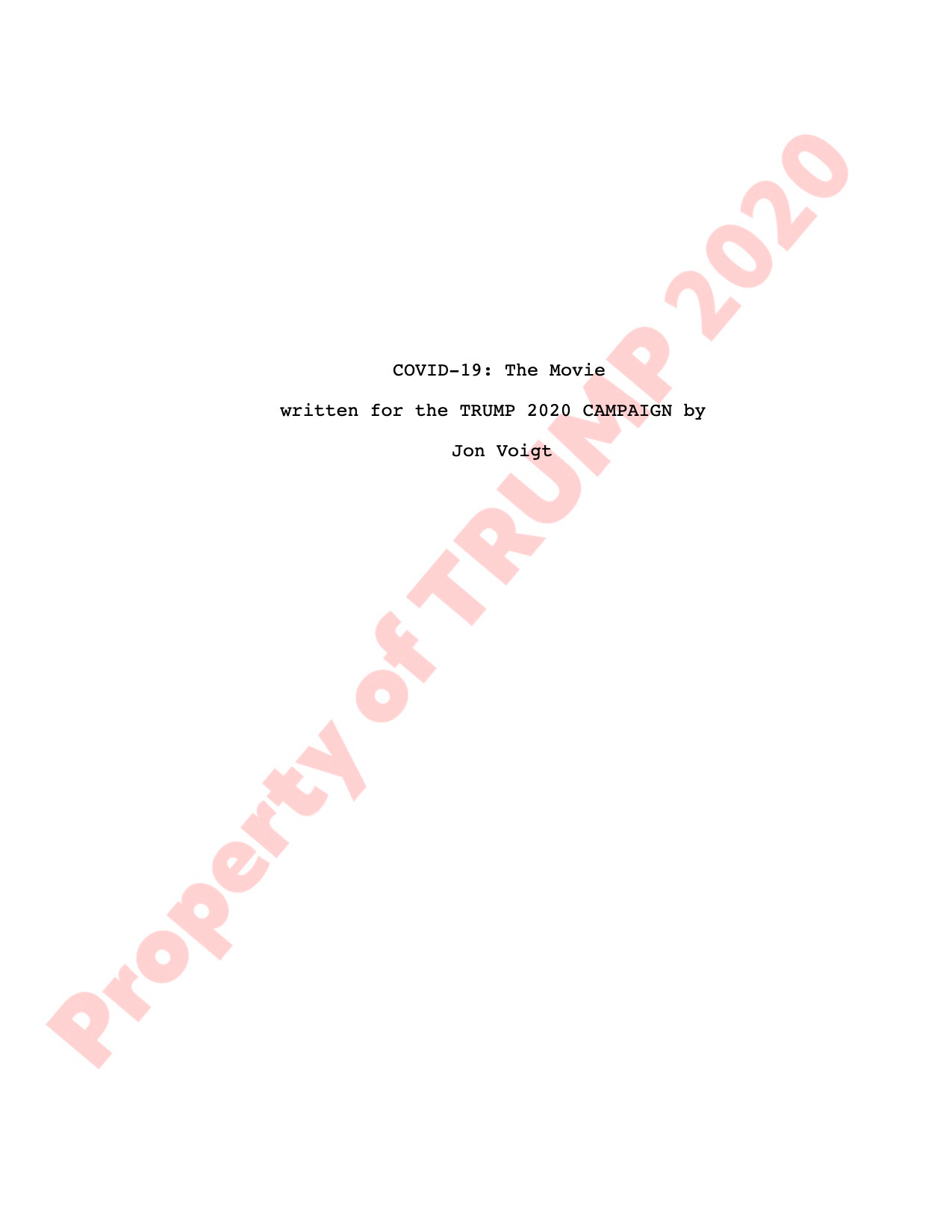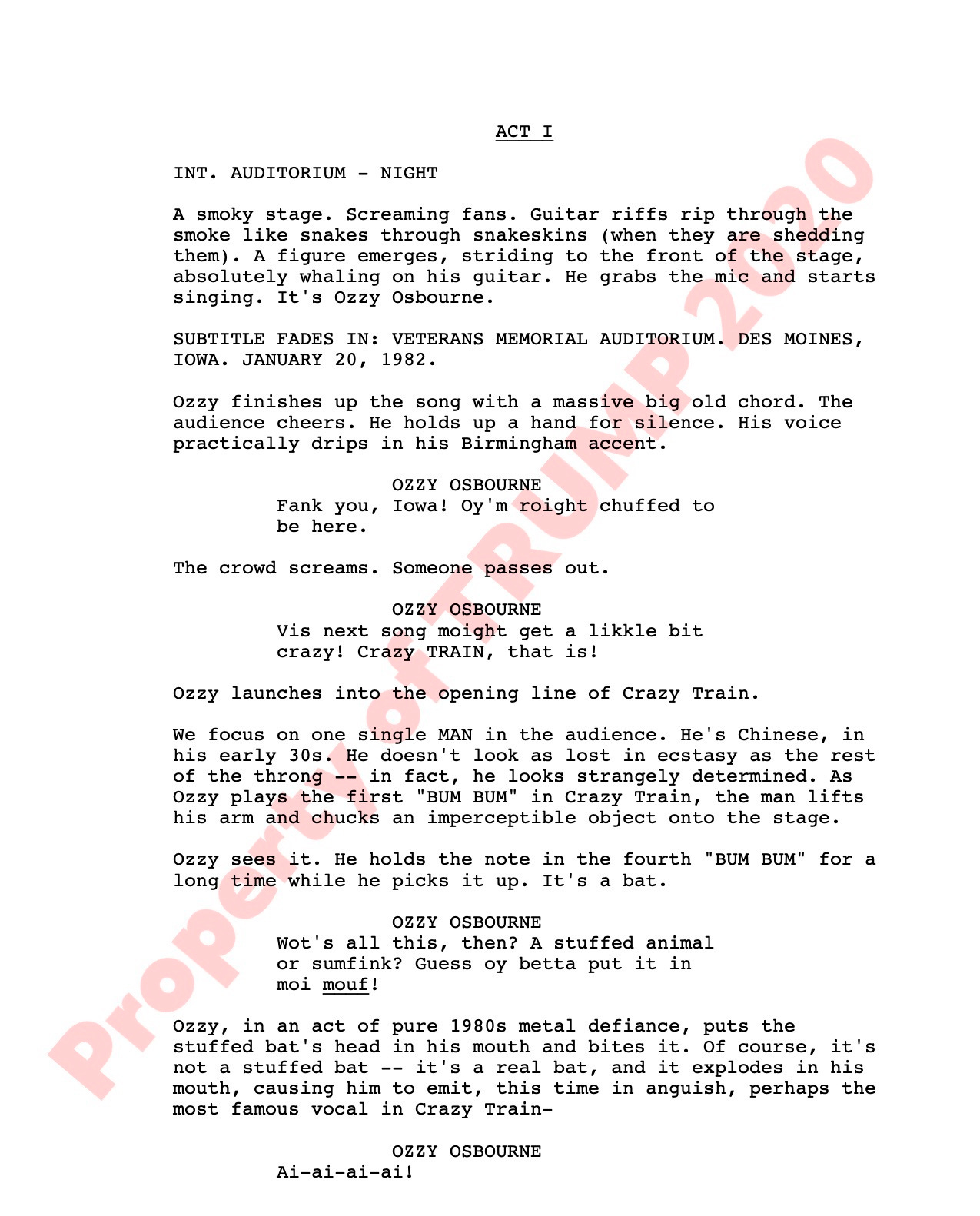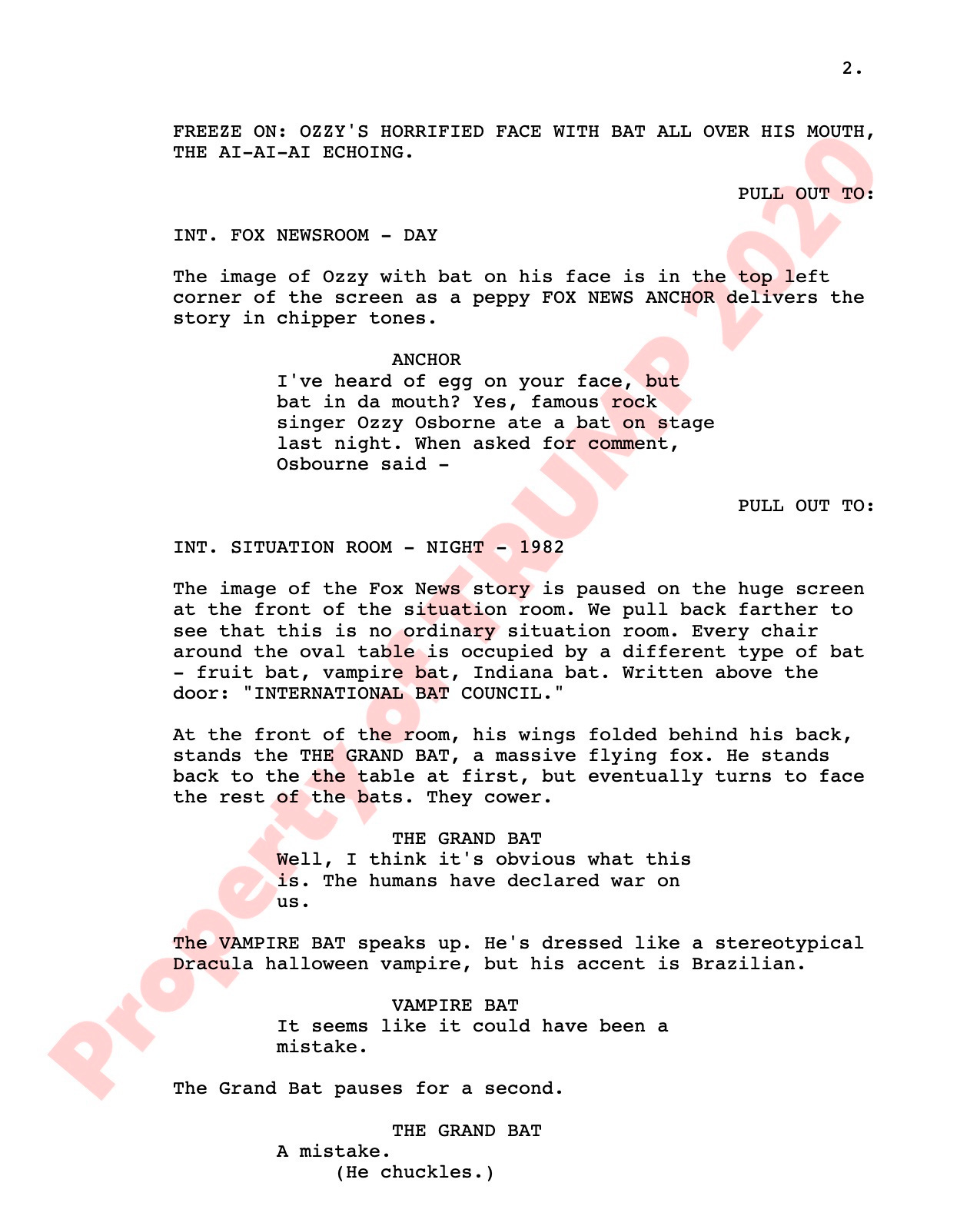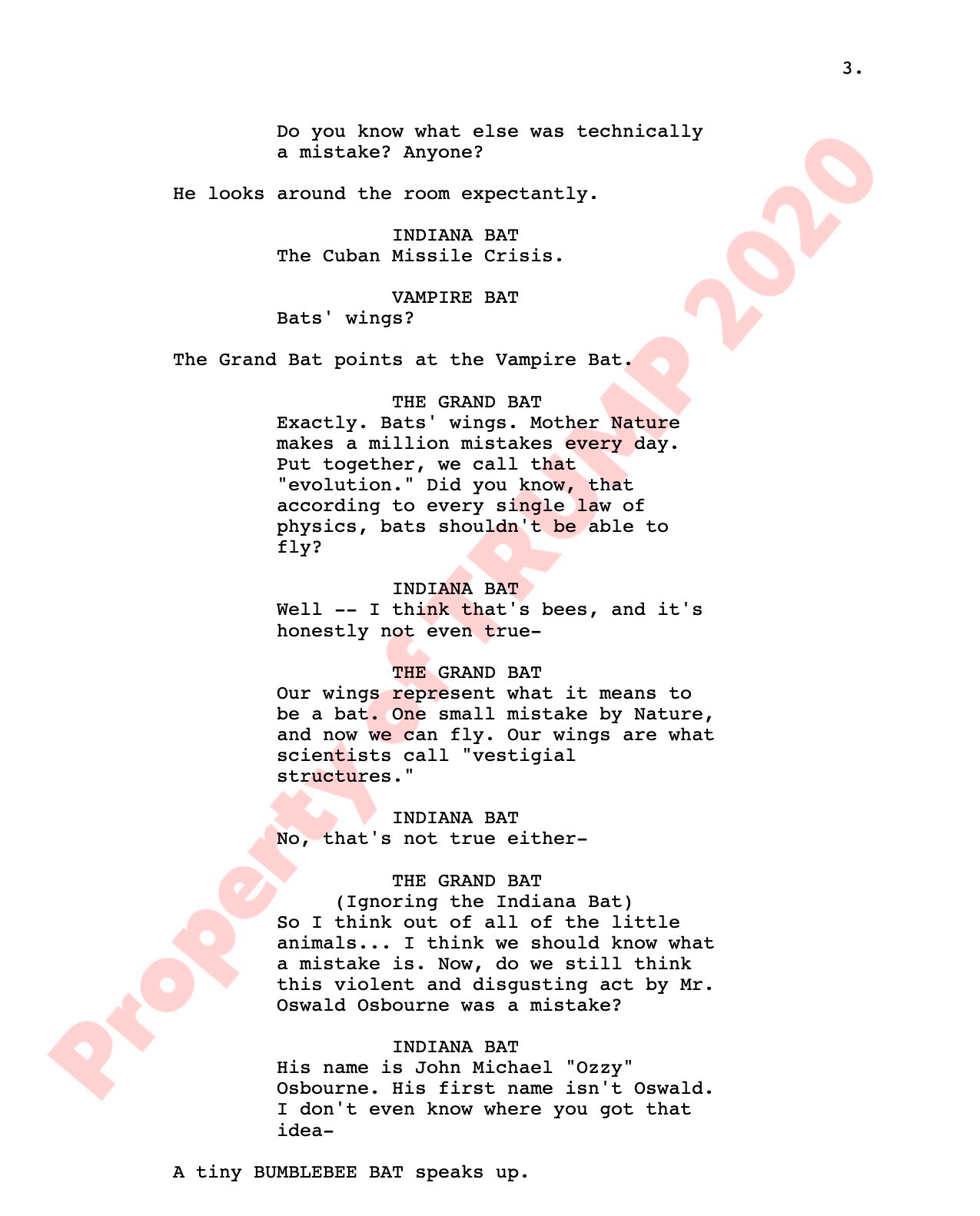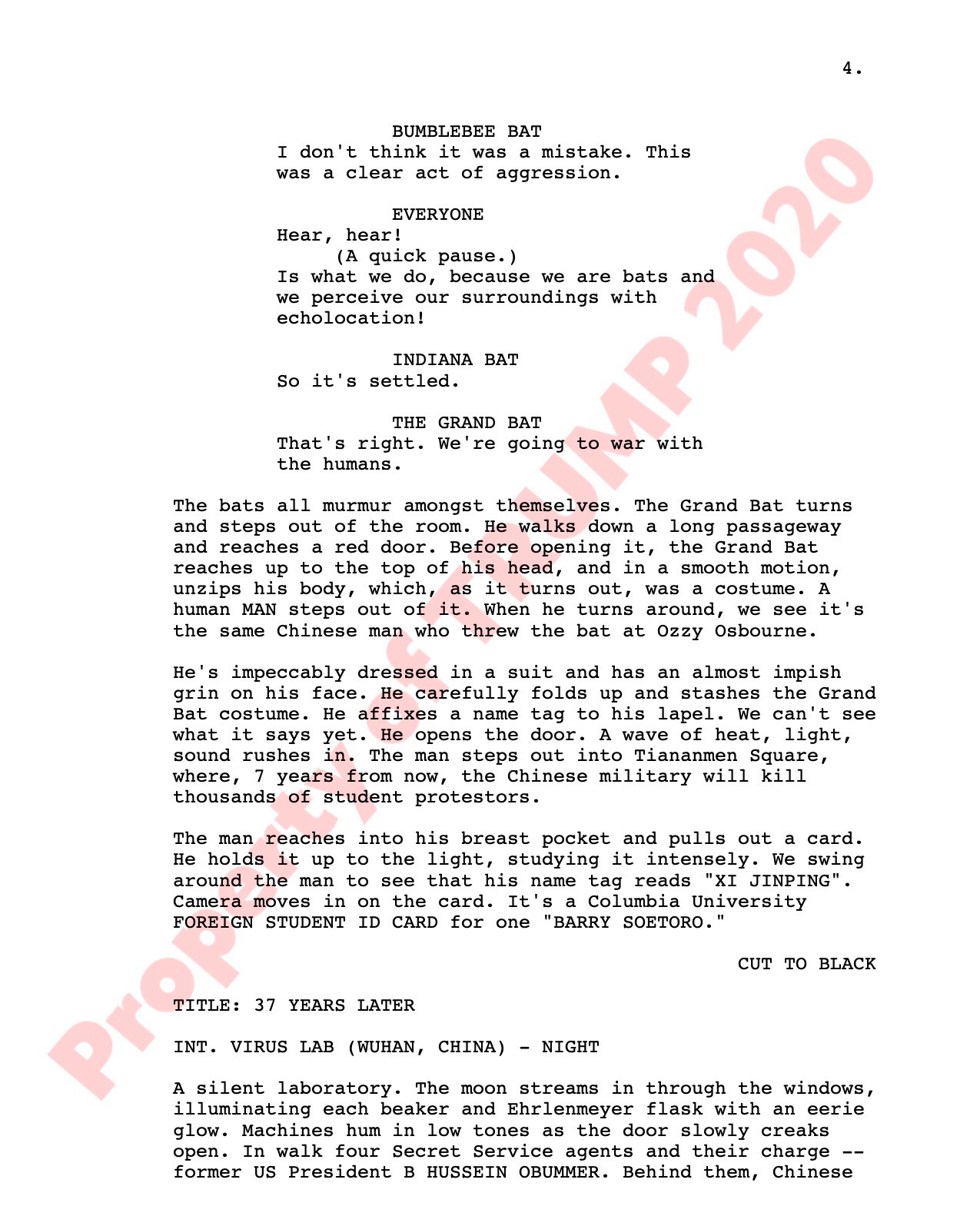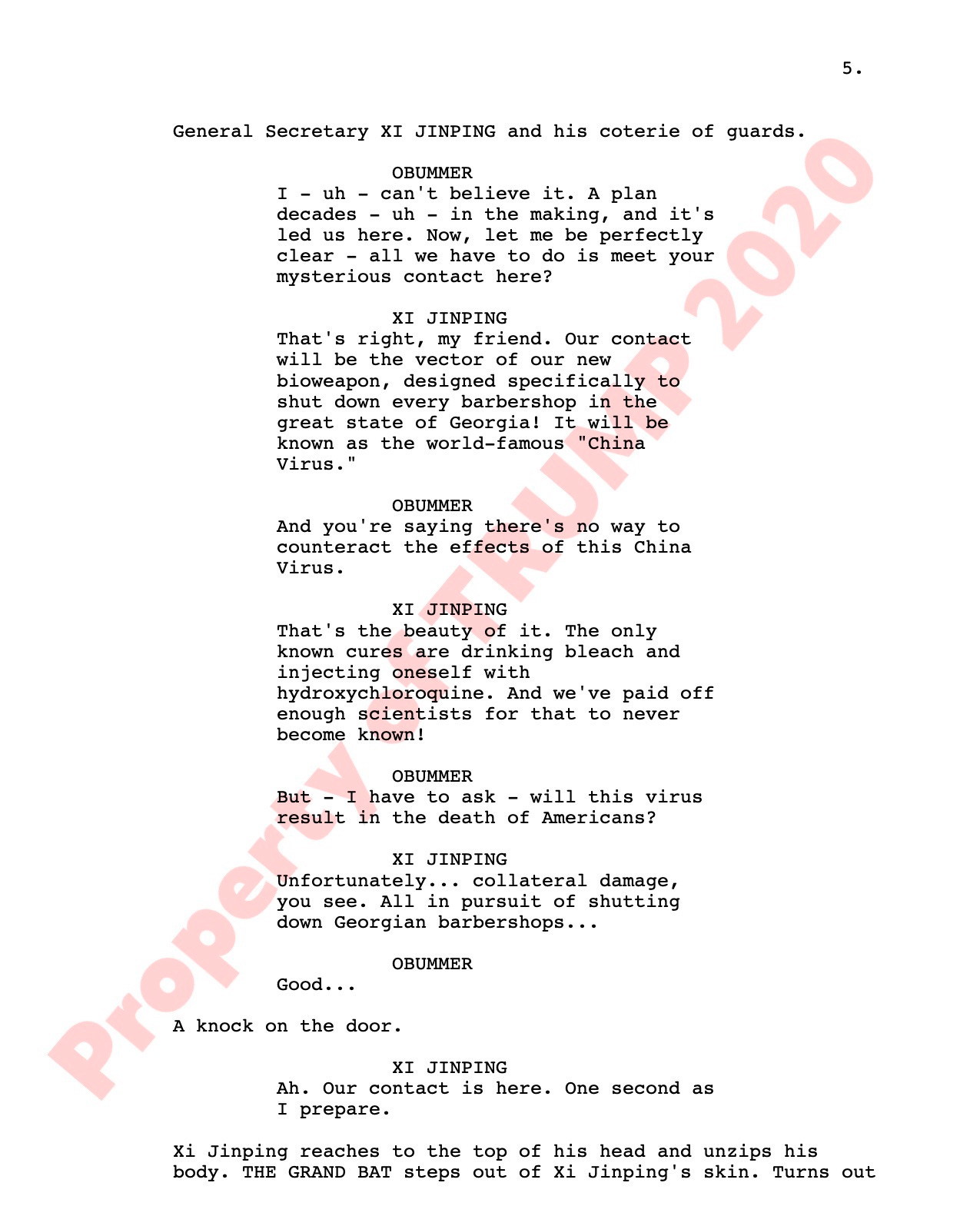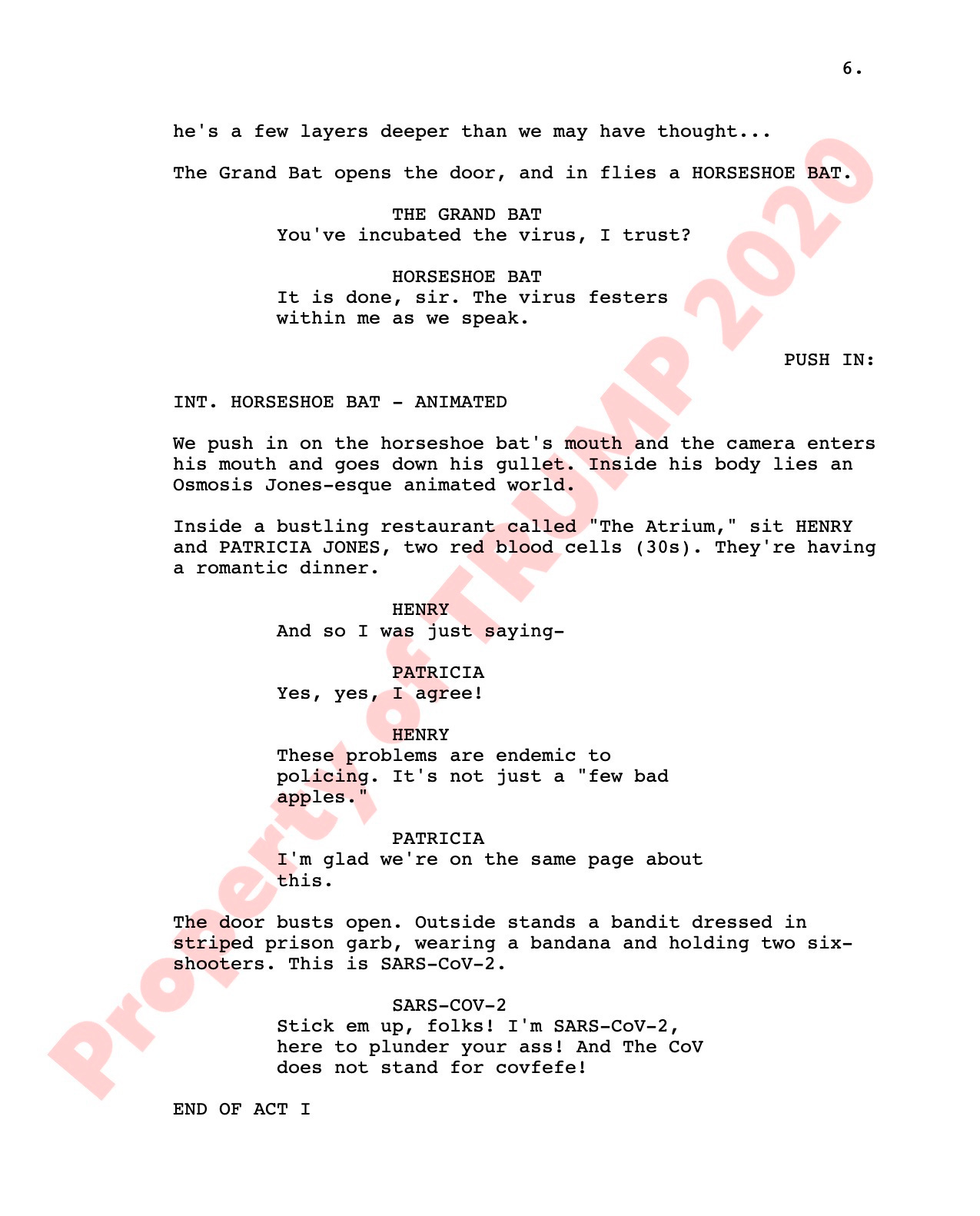 Well, there you have it, folks. A chilling vision into the minds of the twisted geniuses over at Trump 2020 headquarters. Looks like we've got a real fight in store for us in November. Let's just hope Joseph "Sleepy Joe" Biden is up to the challenge.
-Ritam
Nabeel's Footnote
Pretty cool how Ritam got the "Property of Trump 2020" thing across the page. I don't know how he did that, and I will now spend too much time figuring out how he did it.